According to Insider Intelligence, smartphone users in Southeast Asia will grow 4.0% YoY to 342.1 million in 2023, with penetration reaching 88.9% among internet users. Interestingly, according to data pulled by Intrepid, in Southeast Asia alone, over 90% of marketplace traffic and purchases come from mobile users.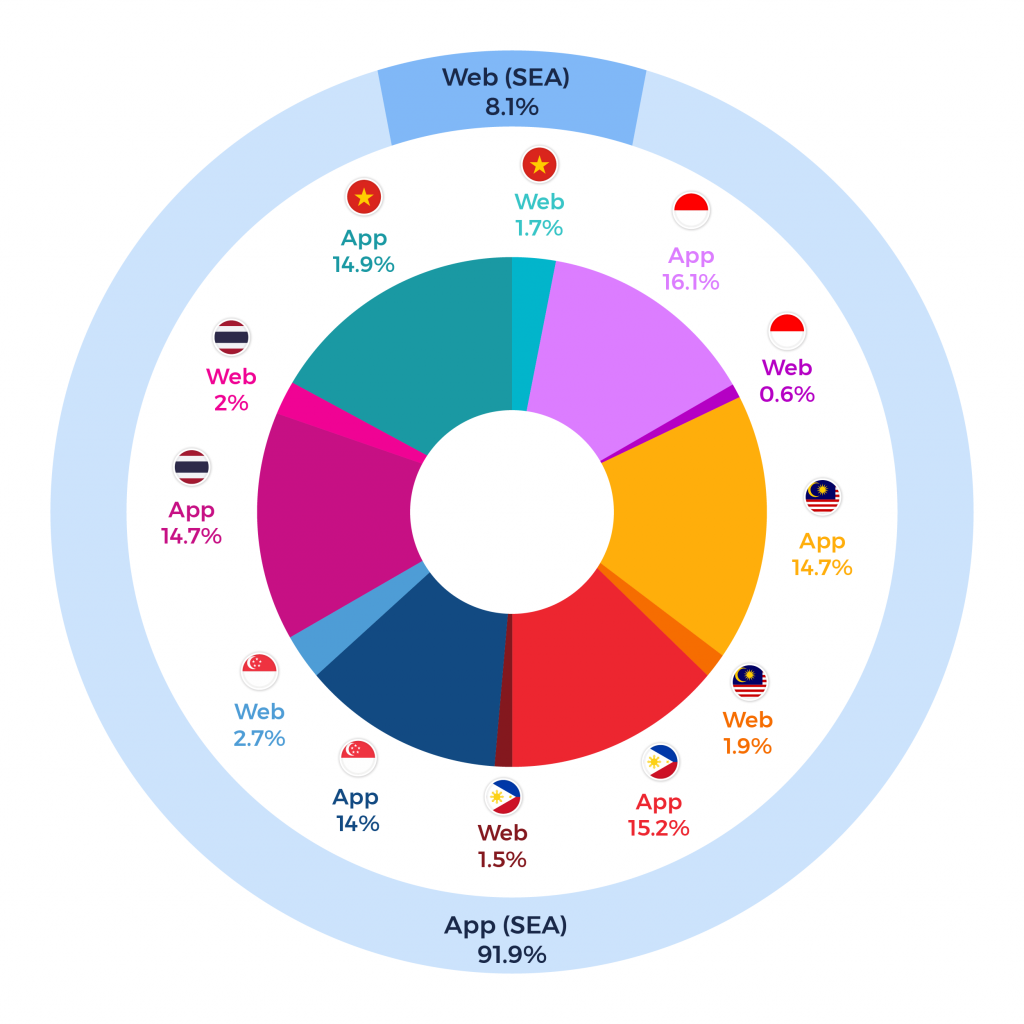 As customers increasingly gravitate towards the convenience and user-centricity of mobile apps, it is no wonder why brands view the prioritization of mobile app optimization over web experiences as a strategic necessity in reaching the constantly connected consumer. By crafting a seamless and engaging mobile app experience, you can tap into the majority of your audience and create lasting connections that drive conversions and loyalty.
That being said, for brands to be able to optimize both web and app stores, it is crucial to understand the key differences between the two. Therefore, we explain how the two provide a different experience for consumers and why it is critical to have an App-first focus when it comes to tracking your operational excellence across marketplaces and digital commerce platforms.
The key differences between Web and App on Southeast Asia's leading marketplaces – Shopee and Lazada:
Price & Promotion
While there's no difference between the two on Shopee, for Lazada discount hunting consumers struggle with purchases on the web for the fact that only the App shows category, cashback and platform coupons as well as the net price after coupon which can amplify the promotion impact.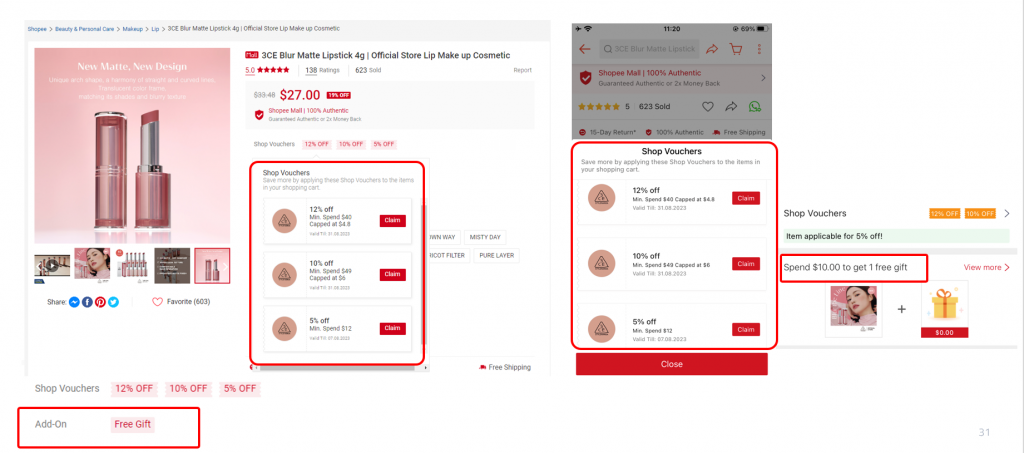 Ratings & Reviews: While Lazada showcases a uniform number in reviews and ratings on both App and web, Shopee's web view does not show the total number of reviews in the detailed review page. App for both marketplaces provides consumers with a more honest outlook into the product's reviews.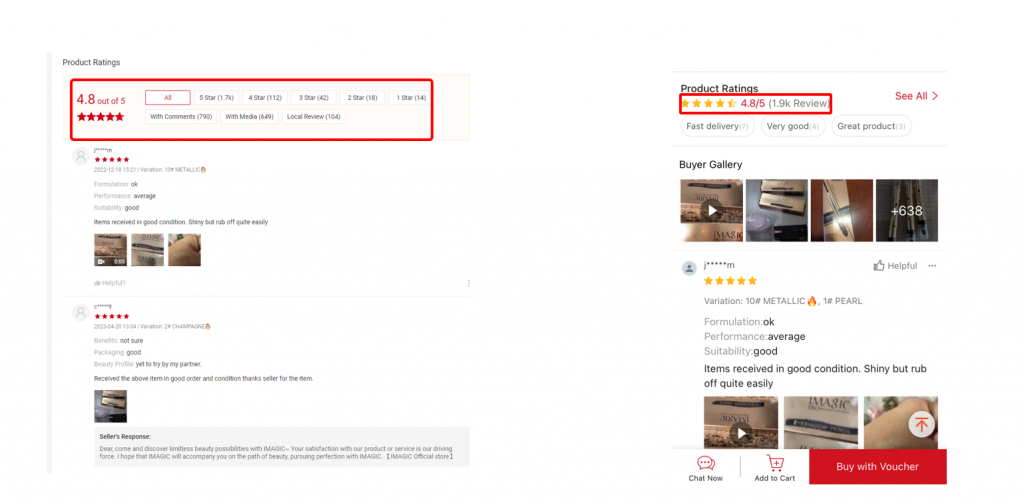 Content: The number of secondary images in the gallery might differ between Lazada's web and App while on Shopee the number of secondary images on the web is less than on App. The product description on Lazada app also has an additional bullet point, providing shoppers with more detail and information about the product, ensuring more seamless decision-making for consumers.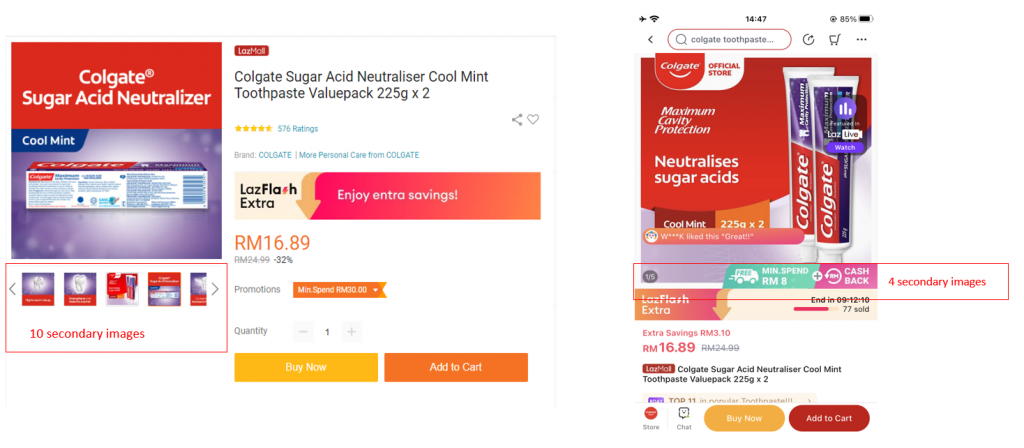 Fill out the form below to book an exclusive session to explore how you can optimize your Digital Shelf for a Mobile-first experience!
Unlocking Mobile Excellence with APAC Digital Shelf+
In a nutshell with the app contributing over 90% to marketplace traffic and purchases, it definitely has more value in guiding e-commerce professionals in optimizing their online stores.
As brands focus on delivering seamless mobile experiences, APAC Digital Shelf+ emerges as a strategic ally in helping brands track and measure what is crucial to ensure excellence on the App version of marketplaces. This is why our solution is App-first when it comes to tracking retailers. Are you ready to unravel the potential of App-based optimization for your brand's success? Book a demo today and harness the power of understanding and mastering the realms of App and web optimization.