Intrepid, which provides a one-stop-shop solution for global brands that seek to accelerate their e-commerce business across Southeast Asia, has raised a series B round of $11 million.
The oversubscribed financing round was led by global growth capital investor, Mirabaud Asset Management (through the Mirabaud Lifestyle Impact & Innovation fund or "MLII"). Also participating in the round are Singapore-based venture capital fund Vulpes Investment Management, a group of reputable global private investors, and existing investors including Thakral, which are increasing their investments in the company.
Leveraging its proprietary technology stack across e-commerce, digital marketing, and analytics, and with a leadership team of industry veterans, Intrepid empowers brands in their omnichannel e-commerce approach (selling via Shopee, Lazada, Tokopedia, social commerce, as well as "brand.com"), enabling all key aspects of driving a successful go-to-market (merchandizing, pricing, performance marketing, analytics, fulfilment & delivery and much more).
Headquartered in Singapore, the company has an extensive footprint across the region, with operations in Indonesia, Malaysia, the Philippines, Thailand, Vietnam and Hong Kong.
Intrepid offers its brand partners a pan-SEA execution, with synergies, consistency, and accelerated learning across the region. With its asset-light model, the company already reached profitability in two of its markets and is on track for regional profitability.
"In less than two years, Intrepid has become the partner of choice for over 60 international brands to grow their omnichannel e-commerce in South East Asia. We have built a 250+ people-strong team of e-commerce industry specialists, with advanced capabilities in e-commerce, marketing, and technology. This round of funding will help us further invest in our technology suite and take our capabilities to the next level in order to continue to accelerate the growth of our brand clients' business across the region," said Jasper Knoben, Chief Executive of Intrepid, and former Ecommerce Director for Philips APAC, in a statement shared with TechNode Global.
"As e-commerce is growing much faster than offline and soon for many brands will become larger than offline, we see a mindset shift happening, where brands start to think e-commerce first. Concurrently, e-commerce is complexifying fast in South East Asia, with many consumer touchpoints to manage and optimize. We want to be the preferred go-to partner for brands to make the most of this amazing opportunity ahead," said Charles Debonneuil, President of Intrepid and former Chief Marketing Officer and Co-Founder of Lazada Group.
Below are highlights of the TechNode Global Q&A with Charles Debonneuil as part of the ORIGIN Innovation Awards.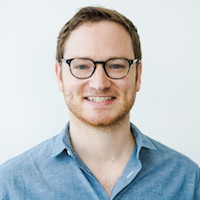 What are the emerging trends in the e-commerce industry that will drive innovation?
E-commerce platforms keep getting more and more complex, offering new ways to promote your brand and its products, and new ways to interact with consumers.
There are new marketing channels emerging which brands can successfully leverage with significant first-mover advantages (live streaming, on-platform ads, smart CRM, influencer marketing, etc).
There are new emerging e-commerce channels (commerce via social apps, commerce via delivery apps). This increases complexity for brands.
What are the three key challenges faced by e-commerce players?
For brands to be the most competitive in their e-commerce execution in South East Asia, they need to:
Break silos across commercial, marketing, and data analytics
Localize their execution but share best practices across Southeast Asia
Be able to scale their processes to match their business growth
How is Intrepid addressing these challenges?
We provide an all-in-one service with teams covering e-commerce store management, e-commerce marketing and e-commerce data insights all under one roof.
We have teams in each of the six largest markets in Southeast Asia (Indonesia, Malaysia, the Philippines, Singapore, Thailand, Vietnam) that are all using the same tools and processes so that we can easily test and learn in different markets and share learnings and implement best practices across Southeast Asia.
We built an advanced tech backbone, with lots of automation where needed, to allow our teams to follow scalable processes and support our brand partners well into the future
What makes your solution unique?
No other actor provides an all-in-one service across the region. We have competitors in some countries or for some services, but we're the only one that can break geographical and functional silos for brands. We believe that's a key to long-term success for brands.
Apart from your Series B fundraise, what other company updates can you share with our readers?
We are hiring the best talent in the industry, whether it's in e-commerce, in technology, in marketing, in data management. Reach out to us!
Reference: https://technode.global/2021/06/11/with-11m-series-b-intrepid-empowers-brands-in-executing-their-omnichannel-e-commerce-strategies-origin-innovation-awards-qa/